There's plenty to do in Fort Mac, no matter the season. The amazing recreation opportunities in our city is one reason we love YMM! If you're looking for an active, engaging city for your new home, contact us today!
Summer Activities
Local Parks, Walking Trails & Biking Trails
Take some time to enjoy Fort McMurray's parks and trails. There are 475 hectares of serene parks and an extensive, 135-kilometre trail system to explore – running, walking or biking.
Borealis Park, Downtown
Thickwood Park, Thickwood
Sitskaw Park, Downtown
Jubilee Plaza, Downtown
Snye Point Park, Downtown
Burch Wood Trails, Center of Thickwood-Dickansfield-Timberlea
Wood Buffalo Park, Wood Buffalo
Syncrude Athletic Park, Timberlea
Vista Ridge All Seasons Park, Saprae Creek
Spray Parks
All spray parks are on a timer and will not start to spray water until 10 a.m. Spray parks are not monitored, so use caution when playing in the parks. The beautiful green space surrounding many of the parks makes for the perfect place to have a picnic!
Syncrude Athletic Park (Dr. P. Wong), Timberlea
Lakewood Park, Timberlea
Wood Buffalo Park, Wood Buffalo
Grayling Tarrance Park, Grayling Tarrance
Beacon Hill Spray Park, Beacon Hill
Borealis Spray Park, Downtown
J. Howard Pew Spray Park, Waterways
Picnic Areas
These areas offer beautiful parks and picnic tables for use. There are some BBQ pits provide at select sites, for onsite cooking.
Lions Park, Downtown
Snye Park, Downtown, BBQ pits provided
J. Howard Pew Park, Waterways
Boat Launch
Our boat launches are at you own risk. Boat launches lead either onto the Athabasca River or Gregoire Lake.
Snye Park, Downtown
Raphael Cree Boat Launch (north side), Waterways
Tom Weber Boat Launch (south side), Waterways
Gregoire Park, Gregoire
Anzac day use park, Anzac
ATV Trails
There and many local trails with staging areas for exploring our beautiful forested areas within Wood Buffalo. Most neighbourhoods have ATV access to some of the trails.
Vista Ridge
In the summer months our Vista Ridge opens an aerial adventure park and mini-putt. This is a fun place to spend an afternoon testing your balance. See who can get a hole-in-one!
Skateboard Park
Our skate parks are outdoors and are at your own risk. They are not monitored at any time.
Simons & Lucas Park, Abasand
Casselman Lush Memorial Skate Park (Borealis Park), Downtown
Syncrude Athletic Park, Timberlea
Golf Course
Our beautifully manicured golf courses are set away from the busy city life and offer something for every skill level.
Fort McMurray Golf Club, Wood Buffalo
Miskanaw Golf Club, MacDonald Island Park, Downtown
Rotary Links Golf, Sapare Creek
Winter Activities
Outdoor Skating Rinks
These rinks are maintained by the RMWB but they are not continually monitored. The rinks are shared by the community and use at your own risk.
Syncrude Athletic, Timberlea
Timberlea & St Anne School Sites, Timberlea
Waterways Community Park, Waterways
Greely Road School, Gregoire
Stone Creek, Timberlea
St. Gabriel School / Hinge Bay, Thickwood
Father Beauregard & Centre Boreal School Sites, Abasand
Vista Ridge, Saprae Creek
Janvier Boarded Rink, Janvier
Safe Sledding & Tobogganing
Dr. Clark School, Downtown
Ross Haven Drive & Rowan Street, Thickwood
St. Gabriel School, Thickwood
Syncrude Athletic Park, Timberlea
Harpe Heights (Harpe Way & Cartier Road), Timberlea
Ecole McTavish High School, Timberlea
Snowmobile Trails
There are many local trails with access in most of Fort McMurray's neighbourhoods.
Winter Play
Winter Play is an annual three-day family-friendly festival featuring some of the best local entertainment, arts, food, sports and activities. There are activities such as shoot-out on the Snye, 4 on 4 hockey, dog sledding, ice sculptures, and a talent show. Embrace the magic of winter with your neighbours, friends and family!
Vista Ridge
Vista Ridge is Fort McMurray's own ski hill and tube park. Here you will find runs for every skill level, a terrain park, and a tube park. There are 8 runs in total with 125m vertical drop, the longest run being 2500m. They also offer rental equipment and a main lodge with bar and dinning options. For people looking for winter fun that are not into skiing or snowboarding, the tube park has five lanes with 100 vertical feet by 1300 feet long runs. This is an excellent place for the whole family to enjoy together!
All Seasons Activities
There are many activities that can be done all year long no matter the season. There are many recreational centers throughout Fort McMurray and surrounding areas. They have recreational programs that run all years for every different age group and skill level.
MacDonald Island Park, Downtown (north end)
Suncore Community Leisure Centre
Syncrude Sport and Wellness Center, Downtown (south end)
Westwood Family YMCA, Thickwood
Casman Center, Thickwood
Off Leash Dog Parks
This is a complete fenced in area for our furry friends to run around and play with others dogs enjoying the park. Within the parks you can find small sections of fenced area for dogs that need a little structure, or for training younger dogs.
Beacon Hill Drive- Beacon Hill
Gregoire Park, Gregoire
St. Gabriel School Site, Thickwood
Beside Tom Weber Boat Launch, Waterways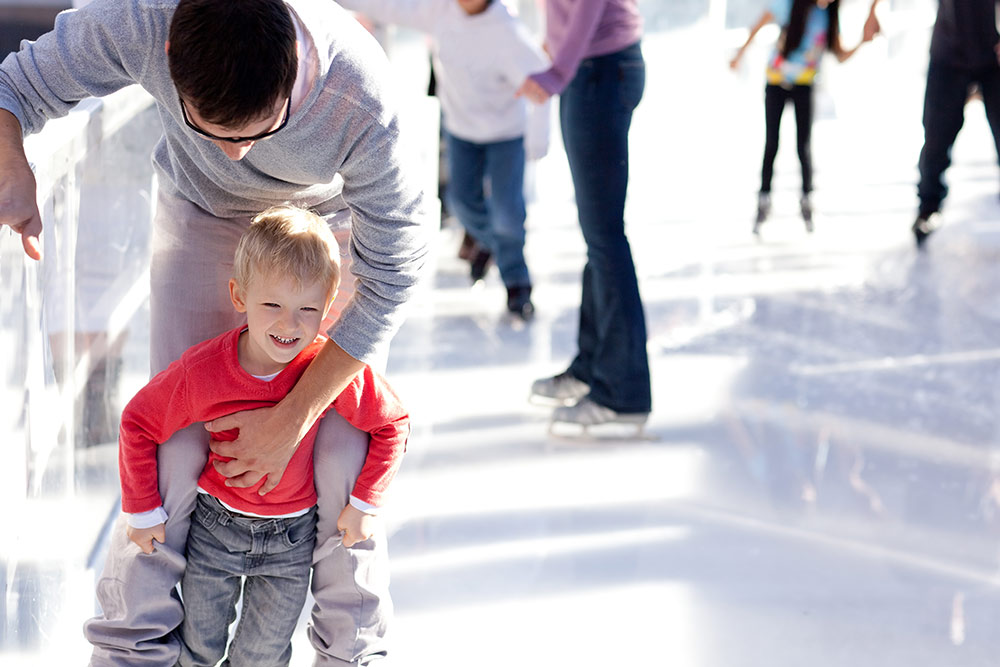 Child & Youth Recreation Programs
Many of our local recreation centres offer programs throughout the year. If your child is looking for a new sport, or to continue in a favorite, you can probably find a team!
Soccer
Baseball
Hockey
Basketball
Dance
Figure skating
Swimming
Tennis
Rock Climbing
SPCA Book Buddies (Read With An Animal)
Read more about our incredible city!