Tips To Improve Your Chances of a Winter Home Sale
You might have heard the advice "don't sell your house in winter." Bad weather keeps potential buyers from coming out, and the cold and wet weather can make a house look unappealing. In a northern city like ours, though, selling your Fort McMurray home in winter is a fact of life.
A little snow never stops our city, and our Agents are experienced in selling homes during the winter. Use the following tips to help market your home and improve your odds of a successful sale while the flurries are flying.
Make an Inviting Entrance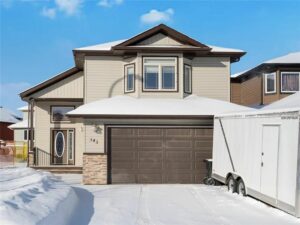 This piece of advice, useful year-round, takes on a different tone in winter. You want prospective buyers to find your home welcoming and inviting, so keep a nice clear path to the street. Shovel or snowblow your front walkway, sidewalk, and driveway. Use icemelt, sand, or salt to keep areas dry and slip-free.
Inside the front entrance, put down an attractive rubber mat for wet boots next to a basket of house slippers. Make sure there are hooks for jackets, hats and gloves near the entrance as well.
Ensure all light fixtures outside are clean and working. Turn on your outdoor light during the day when you're expecting a showing; it will make your entrance easier to see on a gloomy day.
Amplify Light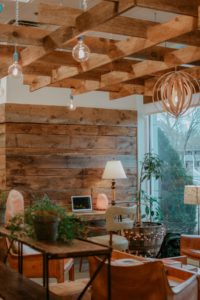 In the winter, heavy clouds and snowfall can make daylight seem thin and grey. Warm up your rooms with bright, warm lighting. When you're expecting a showing, turn on all the lights, even in the basement and storage areas. Consider adding a lamp to darker rooms.
Roll up the blinds and open curtains to let in as much natural light in as possible. Make sure your windows are clean and gleaming to add to the bright, light feel of your home.
Show Off Summer
Go through your photos and find images of your home in the brighter summer months. If you have any great shots of your home in spring or summer, have them enlarged and framed. Leave the photo on the dining room table for prospective buyers to see. Photos of the yard in summer will be especially valuable for buyers.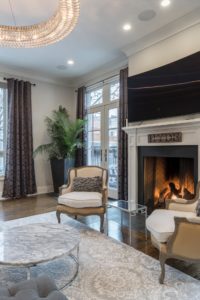 Warm It Up
Make your home seem cozy by turning up the heat a few degrees. You can create a cozy atmosphere with staging as well. Consider thick, pretty throws over the backs of chairs; fuzzy pillows on sofas and beds; a fire laid in the fireplace (don't leave a burning fire unattended, though); a tray of mugs and hot chocolate fixings sitting on the kitchen table; thick bathrobes hanging in the master bath; and draft blockers at the base of doors and along windowsills. Think hygge, the design trend everyone is talking about, to make your home as welcoming as possible.
Holiday Scents
Everyone knows by now to have the smell of baking cookies, bread, or other delicious scents wafting through your home before showing. Use winter to your advantage by creating warming holiday scents. Simmer apple cider on the stove or burn pine-scented candles.
Price Accordingly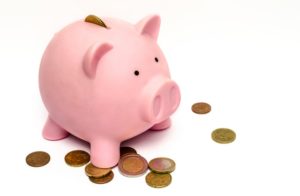 Talk to your Realtor® about what to expect with winter pricing. During a dip in the market, it may make sense for you to lower your asking price slightly. Your Agent can give you a snapshot of current market conditions and recommend a pricing strategy that will help your home sell.
As with all real estate transactions, having a knowledgeable and committed agent on your team can make all the difference. Contact Coldwell Banker Fort McMurray today and we'll be happy to talk to you about your real estate goals.
We have years of experience in the Fort McMurray market, both as Agents and as residents who understand snow is a reality of life here! Why not have some fun this winter while we work on selling your home. Call 780.714.5050 to get started.