Fort McMurray Real Estate News for April 2021
From the information prepared by AREA  for the Fort McMurray area.

Despite entering the third wave for COVID 19, sales activity grew for the second month in a row, rising to the best April recorded relative to the past six years. Improving confidence over a post COVID economy, along with low mortgage rates and pent up demand is contributing to improving home sales.
At the same time, new listings are also on the rise, causing inventory levels to trend up relative to last month. However, with only 370 units in inventory in April, levels remain at the lowest levels recorded for April in nearly two decades. The strong sales combined with lower inventory levels caused the months of supply to fall below three months, far tighter than typical levels for the month and comparable to levels seen before the financial crisis in the mid 2000s.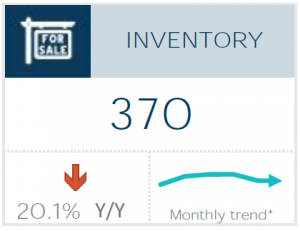 While distributional changes are likely impacting some of the price changes occurring in the market, both detached and apartment condominium prices are showing signs of trending up relative to levels recorded last year.


For more information and details you can read the full report here.
To find out how the current real estate market in Fort McMurray could impact your home buying or selling process – or to get started – contact any of our associates today!