So, you're ready to buy a new home, but you're not sure where to begin. There are so many real-estate and finance terms, like mortgages, that don't make a lot of sense. It can be overwhelming!
The professionals at Coldwell Banker Fort McMurray want to make this process a little easier for you.
Read on to learn about mortgages.
Whether you choose to deal directly with a financial institution or a private lender, or to use the services of a mortgage broker, you should get pre-approved for your mortgage before you begin house shopping. Most lenders will secure your rate for a limited period of time (usually 3-6 months), which should give you ample time for you to find a property that fits your needs.
What is a Mortgage Broker?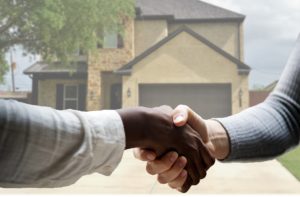 A mortgage broker has agreements in place with private lenders and banks that are often better than what the primary lenders can offer. The homeowner does not pay the broker, the broker takes a commission (paid by the lender) on any product he or she secures for you. A good broker will be aware of the most up-to-date Bank of Canada information, as well as the details of any product the lenders may offer. They can take your particular situation into consideration and can find you the best mortgage for your needs.
What is a Mortgage?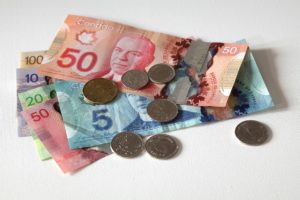 A mortgage (sometimes called a "home loan") is a financial loan specifically used to purchase or borrow against real estate. It can be arranged through a bank or through a private lender or broker.
Purchasing a home can be very costly up front, and most people do not have ready cash enough to cover the purchase in its entirety. Taking out a mortgage is the most straightforward way to complete the transaction and take possession of the property. A lender agrees to pay the purchase costs, and the borrower agrees to pay back the loan with interest in a set period of time.
Sometimes, homeowners need to make other very costly purchases, and they opt to borrow against their existing property to get a second mortgage. Just like a regular mortgage, this is an agreement whereby the borrower takes out a significant loan with a long payback ("amortization") period.
In both of these cases, the collateral of a mortgage is the property itself. If, for some reason, the borrower can't pay back the loan, the lender then takes ownership of (or "forecloses" on) the property. However, because mortgages are the commonly accepted means of financing a home purchase, most lending terms can be comfortably repaid within the agreed-upon timeframe.
What Types of Mortgages Are There?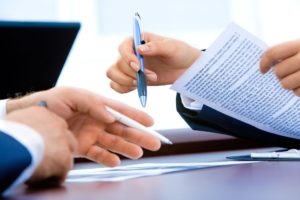 The Bank of Canada interest rate is always changing, which can make repaying a loan inconsistent. Because of this, most Canadian lenders offer several options for mortgage terms. The most common are fixed-rate or variable-rate repayment plans, as well as closed or open payback schedules. Some borrowers are eligible for generous secured loans, or for certain real estate-based tax credits. This can sound confusing, but each of these have particular benefits.
Fixed-Rate
Many homebuyers opt for a fixed-rate mortgage, because it offers consistency and security. This type of loan locks in an interest rate, usually a little lower than the Bank of Canada Prime interest rate (at the time of the agreement). If the federal interest rate goes up or down, your monthly payment does not change; you always know just how much of your payment is going to principal and to interest.
Most fixed-rate mortgage products are short-term, up to 10 years. This is in the best interest of both parties, as the rates can change significantly over the course of a few years, and nobody wants to be locked into paying more than they need to! This type of mortgage also often comes with the option of "overpaying" up to a certain amount (usually between 10%- 25% of the original balance) each year. That means that, if you get a hefty holiday bonus, you can put extra money toward your next month's payment, and can pay down the interest sooner. If you want to pay off the whole thing before the end of the term, however, there is usually a penalty of 3 months interest.
Variable-Rate (or Adjustable-Rate)
A variable-rate refers to a loan where the payments change over time. It usually parallels the Bank of Canada's Prime rate, at a set percentage just below Prime. When Prime rates are low (as they have historically been in recent years), adjustable-rate mortgages are popular. While your interest payments may fluctuate, they will still be generally low. There are a few different options with this type of loan. Some lenders offer the option of fixed monthly payments, where the rate change affects only the amount of money that is put toward the interest (rather than the principal); others will adjust your monthly payment, accordingly, while applying the same amount of money each month to your principal and your interest. Variable-rate mortgage lengths are usually short, up to 5-year terms, and must be renegotiated at the end of the term, when the Prime rate is likely to have changed.
Open Mortgages
Some lenders offer this type of product, which is a good option if you anticipate a significant increase in your finances. "Open" refers to the end date of your loan schedule. With this type of mortgage, you can pay off your loan in full at any time, without the typical 3-month penalty. While still parallel to the Bank of Canada Prime rate, the interest rate of an open mortgage will likely be higher than with the more common term-limited loans. Beware of severe price-gouging with this type of loan if you choose to go with a private lender. A legitimate lender will offer you a rate that is reasonably close to Prime.
Secured Loans
This is not technically a mortgage, but is a type of loan product often used as a "second mortgage". It is usually borrowed upon as a secured line-of-credit, and is charged at an appealing interest rate. If you already have a mortgage, but need extra money for certain things, like home repairs or other payments not necessarily tied to your property, this may be a good option. Like a second mortgage, this uses your home and its equity as your collateral. You have access to a fixed amount of cash as your need or discretion may warrant, and your home is the secured bond. And, as with a mortgage, if you cannot pay this loan back, your home becomes the property of the lender. If your home has strong value and you are consistent in your mortgage payments, you will likely qualify for a secured loan.
Canadian Home Buyers' Incentives
The Government of Canada offers several incentives to help with the purchase of a home. While not mortgages in the traditional sense, these products and programs may affect your down payment and your mortgage terms, should you qualify.
The Home Buyers' Plan (HBP) allows you to withdraw up to $25,000 (in one year) from your own RRSPs to put toward the purchase or construction of a residential property.
The Home Buyers' Amount, commonly called the First Time Home Buyers' Tax Credit, allows you to claim up to $5000 toward the purchase of a property. It's designed to help people get a foot on (or back on) the property ladder. If neither you nor your spouse has owned a home for the past 4 years, you may qualify for this benefit!
The GST/HST New Housing Rebate applies to people who own new-build (or sometimes renovated) property under $450,000.
How Do I Get One?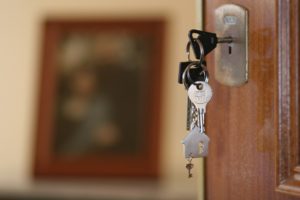 Before you begin, it's a good idea to determine how much you can comfortably afford by creating a master budget that covers everything you might spend the money on. This can include property taxes, insurance, your "dream list", appraisals, inspections, and closing costs, which can all add up. You may want to interview a few different banks, private lenders, or mortgage brokers until you find one you're comfortable with.
Whomever you choose, your lender will need to know 5 things to determine which product will be right for you:
Your Credit Score – If you have strong credit, you are more likely to be considered for a larger mortgage. Your payment history, how long you've had credit, and the amount you're seeking all contribute to your credit score. Most lenders look for a credit score of 600 or higher.
Your Down Payment – How much money do you actually have to put toward this purchase? Obviously, the larger your down payment, the smaller the amount you need to borrow. Most banks and traditional lenders require a minimum down payment of 5% of the entire property purchase, although for down payments of less than 20%, you'll be required to get mortgage default insurance. Some private lenders may have different requirements.
Your Income and Net Worth – Some people may not have strong incomes, but they may have money in reserve from other sources, such as inheritance or investments. Your annual income and your other financial holdings will help determine your ability to repay your mortgage, and the size of loan you qualify for. You will likely have to prove these numbers with pay stubs, tax returns, and bank statements.
The Property You Are Purchasing – The value of the property you're planning to buy is obviously a critical consideration in determining your mortgage rate. Sometimes, the location and condition of the property will affect this, as well. Remember to factor in things like renovation costs, structural, technological, energy-efficiency, and security upgrades, which may adjust your final financial request.
Your Debt Level – Your debt-to-income level is the ratio of the money you owe to the money you earn. If that ratio is small enough (usually less than 45%), you'll be considered a safe bet for a lender.
Wondering if you qualify? Use the Government of Canada mortgage calculator to find out!
---
Mortgages don't have to be intimidating. At Coldwell Banker Fort McMurray, we want to make sure you get into the home of your dreams!
Contact us to learn more about how to secure a mortgage and find your new Fort Mac home!