Late summer may be the peak Wood Buffalo/Fort McMurray rental season, but if you're a landlord looking to fill your rental property now, you can still find excellent tenants!
Families moving to the area want to be settled while the kids still have time to get comfortable with their new classrooms and after school activities. Keyano College students are on a similar schedule.
Although it's heartbreaking to consider, many residents are still suffering the tragic aftermath of the 2016 fires. Fort Mac is their home, and they want to maintain roots here while their houses and lives are rebuilt.
Moreover, the city's "shadow population" of peripheral oilsands workers are an excellent source of reliable rental clients for landlords. Due to the periodic nature of their work, this group is on the lookout for temporary accommodation throughout the year.
Ready to rent your Fort Mac investment property?
Follow these 6 steps to help ensure you find just the tenants you're looking for.
Be Ready to Go
Most renters will be ready to view your listing right away; they've probably been "shopping" for a home for awhile and will have their own timelines.
Make sure your property looks its best! First impressions are essential. Any potential tenant will be more likely to sign a lease for a home that is well-cared for, clean, and updated. Show them that you prioritize your tenants' comfort.
Regular maintenance of any rental property is the best way to make this part of the job easy. It will keep your home in good structural condition, which means fewer day-to-day issues (and happier tenants!). It will also make showing the space simply a matter of a quick tidy-up, whether it's occupied or not.
If you have multiple inquiries, it might be easiest to schedule an open house for you to meet all potential renters, or to schedule a series of short, consecutive tours by appointment to make the most of your time.
Know Where to Advertise
Residents in Wood Buffalo and Fort Mac have a variety of options when searching for homes for rent. In this day and ago, online rental listings are going to have the most impact.
The most popular platforms for advertising a local living space are:
Facebook Marketplace
Local community social media groups (there are dozens of local Buy & Sell, neighbourhood, or special interest pages)
Kijiji
Craigslist
It's still worthwhile to use more traditional methods of advertising, as well. Community boards in your neighbourhood (coffee shops are excellent for this!), at work, at Mac Island, or at the College will attract attention.
And don't be afraid to use good, ol' fashioned word of mouth. There's a lot to be said from recommendations, whether they come from friends & family, coworkers, or even trustworthy current tenants.
In a city this size, you may find a lot of crossover, but that's good! Advertise in as many places as you can to reach the widest audience of potential renters (and to have the best choice, too).
Know How to Advertise
You don't have to work at an ad agency to understand the power of salesmanship!
First and foremost, make sure to include vital information: address, property size, number of bedrooms, rental price, and your contact information.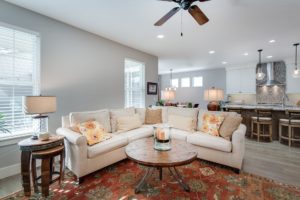 Next, use images. This can't be overstated. Landlords who advertise their properties with clear, welcoming photos have an easier time finding occupants than those who use only descriptions. Conversely, bad photos –anything taken in low light or that's blurry, or anything that shows rooms that look dark or cluttered– can hurt your prospects. A listing without photos will drop to the bottom of anyone's search list.
Most people nowadays want to know exactly what they're getting, and we're all used to having information come to us. Don't make your potential renters use their imaginations!
It's also essential to use the right wording. Be descriptive, but succinct. Highlight the unique benefits of your house, apartment, or room. Appeal to your target audience. Have a friend read it over to make sure it's clear and accurate. Spellcheck.
Know your property's selling points. In a great location? Mention nearby schools or neighbourhood amenities. Ample parking for big vehicles? Spacious, open-plan design? New renovation? In-suite laundry or residents' gym?
What makes your home better than someone else's? No matter what your space, you can definitely find attributes that are worth promoting (but make sure you don't lie, bait-and-switching is illegal and poor business practice).
Put in the effort to showcase your rental property, and you'll find a much faster rate of return.
Define Your Ideal Tenant
Know your target audience! This will help you to create a shortlist of potential renters.
Are you looking for long-term families, or rapid-turnover oilsands employees?
Are you comfortable renting to a group of roommates, or would you prefer a quiet single?
What is your pet policy, and how lenient are you willing to be (does "no pets" include your otherwise-perfect-tenant's 17 year old cat)?
Are you okay with smokers (with a higher damage deposit to cover any extra cleaning)?
Remember to leave yourself a little bit of flexibility, as you might not find a renter who ticks every box. Also, make sure you look at comparable pricing in the area, so you don't limit your market.
Once you decide who you want to fill your space, advertise in places where they're likely to see it. As you book viewings and interviews, save everyone's time by not making arrangements with renters you know you won't be choosing (a quiet family home next to an elementary school is not likely to be a good fit for a group of 20-year-old guys, for instance).
*Please note that the Alberta Human Rights Act does not allow for discrimination based on race, religion, age, gender, marital status, sexual orientation, or mental or physical ability.
Offer Incentives
With a wealth of rental properties, you might find you have to sweeten the deal to ensure you have the tenant you really want. Get creative! Small bonuses could make all the difference when a potential renter is choosing a home.
Get Connected
Offer free high-speed internet or a telecom bundle. Being online is critical to life up here in Fort Mac –being able to save a little on their monthly bills is a huge help to most renters, and might not end up costing you very much in the long run (your service provider probably has incentive packages, too!).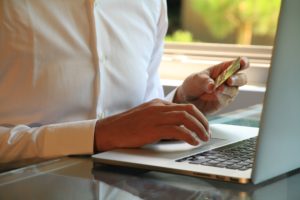 Make it Financially Appealing
"First month free" or price reductions for long-term lease-holders or early payments might not actually affect your bottom line. However, the cost-savings over time could just be what puts your place within reach for the right renters. Calculate how much can you afford to effectively lower your price.
Consider Flexible Payment Options
Nowadays, renters are very comfortable paying online (and very few people use paper cheques). Make it easy for everyone! There are several property-management software programs that can help you coordinate online payments or direct deposits. Renters appreciate a no-hassle approach (and you always get your money).
Free Gifts
Do you own multiple units? Consider hiring a team of cleaners to visit each of your properties monthly. Everyone can use a little bit of housekeeping help, especially if it's free! It doesn't need to be a lot –2 hours a month is still more than zero! Or perhaps throw in a gift card for the nearest grocery store or gas station, if you're in the commuter zone. These thoughtful-but-small additions can really win people over.
Temporary Residents are Still Solid Renters
Oilsands workers who are only in town for a portion of each month may not want the responsibility of furnishing a home. Offer a partially-furnished place to help them settle in, immediately. (If you go this route, make sure the furniture is clean and in good condition. If you wouldn't put it in your home, don't put it in theirs!)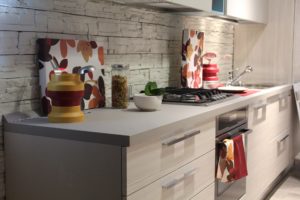 Renovate
If your property is looking run down (or well-loved), consider updating some of the finishings. Redone flooring, updated cabinet fronts, energy-efficient appliances, and fresh paint can all go a long way toward making a place feel "new" again.
Make room for the family pet
It can be so difficult to find a place to rent if you're a pet owner. Most pet owners, however, are generally responsible (they're taking care of that animal, after all!). If you have a property that can withstand paws and fur, has some private outdoor space, or is near walking trails or a park, consider letting pet-owners apply. Chances are, they will treat your space with respect, and you can always protect yourself by charging an extra damage deposit, just in case.
Be a Good Landlord
Owning a property is exactly like owning a business. Treat it as such, and you'll find you can really generate a solid income.
Familiarize yourself with the Alberta Residential Tenancies Act. Know your rights and your tenants' rights, too. You don't want to be in violation of these regulations, and you want to ensure that your tenants are following their portion of the laws, as well.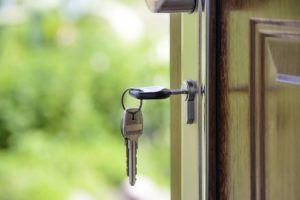 Remember that, as with any business transaction, your tenants are not your friends (be careful to draw the line if they are actually your friends). It's important to build a cordial, professional relationship; they're not your enemies, either! Respond to their concerns in a reasonable amount of time, but don't let yourself be taken advantage of. Make sure to have well-defined boundaries written into your lease agreement, so that there's no chance of emotions interfering with any rental-based interaction.
Do your homework!
Screen everyone you're seriously considering. Even if your renters come to you as a referral, make sure to get all relevant information on them! You may trust your gut when selecting them, but it's important to confirm anything they claim on their rental application. Don't just take their word for it, you might find yourself burned in the end.
Require a current police background check with all applications
Contact their references and previous landlords
Contact their employers to confirm that they will have an income (and will pay their rent!)
Ask questions! You can find out what is prompting their move, what they are looking for in a home, how long they expect to stay, or their rental history, and you can get an idea of who they are before accepting their application.
Protect yourself by providing all potential renters with a written list of your tenant requirements when they come to see your unit (things like occupancy limits, cosigning or subletting policies, smoking, pet policies, etc.). You will likely be asked these questions by all applicants, and they will be made aware of your parameters before even being considered.
---
Fort McMurray and the Wood Buffalo region boast a strong home rental market. Attract tenants who will care for your property as though it were their own, pay their rent on time, and allow you to earn a reliable income.
With these property rental best-practice suggestions, local landlords should have no trouble filling their properties with excellent home renters.
If you're considering getting into the investment property market, the specialists at Coldwell Banker Fort McMurray can help! Contact our offices today to learn how we can get you started.