Welcome to Eagle Ridge, a new family-friendly community!
You'll find Eagle Ridge on the north end of Fort McMurray, south of Confederation Way and west of Highway 63. This modern neighbourhood is one of the newer additions to Fort McMurray, and has something to offer for just about everyone. Families, new property owners, and retirees all call Eagle Ridge home.
For those who are looking for a family-friendly neighbourhood to call home, Eagle Ridge has a lot to offer. Two schools—St. Kateri Catholic School and Walter & Gladys Hill Public School—are within walking distance of many properties. Kids can burn off energy after the school day at one of several parks, playgrounds, or soccer fields. Kid's programs are also available at Eagle Ridge's YMCA Community Centre.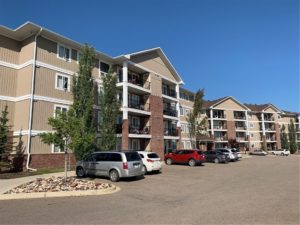 A new and exciting addition to Eagle Ridge is The Commons, a commercial retail area that's brought new shops, services, and entertainment to the area! The new Landmark movie theatre is part of The Commons, with 8 screens and over 900 seats. Over time, more retail shops and entertainment options will open in The Commons.
You'll find every kind of property type in Eagle Ridge, including homes, townhomes, and high-end condos. Because it's a newer community, most of the condos in Eagle Ridge are concrete construction, which adds to security & privacy. The neighbourhood roads are newly developed and lined with verdant trees. A deep sense of community can be seen in the beautiful lawns and well-tended yards of local residents. Pathways lead through the parklands, and it's a short walk to the peaceful Birchwood Trails.
For active residents, Eagle Ridge offers many options. In addition to the Birchwood Trails, the Eagle Ridge Loop winds around the southern end of the neighbourhood. Residents enjoy easy access to several fitness centers, including Orangetheory Fitness and the Community Centre. A short drive takes you to the wider Timberlea area, where you'll find yoga studios and spas.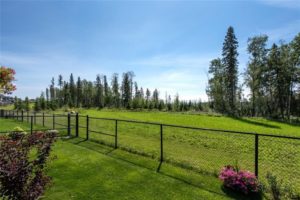 Eagle Ridge houses a number of eateries, with a variety of cuisines and price points. From the elegant Japanese fare of Spring Moon to the homey comforts of East Village Pub and Eatery, there's something for every taste. You'll find plenty of other retail outlets too, including grocery stores and pharmacies.
Stroll along the beautiful boulevards of Eagle Ridge to reach dining, shopping, and entertainment options. You can reach neighbouring districts and the greater Fort McMurray area with a short drive or on public transit. Convenience, beauty, and modern design draws more and more people to Eagle Ride every year.
---
Could Eagle Ridge be your new home? If you're looking for a bright new neighbourhood, suitable for families, new homeowners, or retirees, it might be!